Sweden Symphony Orchestra
Sweden Symphony Orchestra started in Gothenburg in 2008 and is steadily gaining a position as one of Sweden's top private symphonic ensembles. Since the start the orchestra presents a broad applications ranging from classical music to rock, pop, movie and game scores. The SSO is also organizing concerts in Sweden.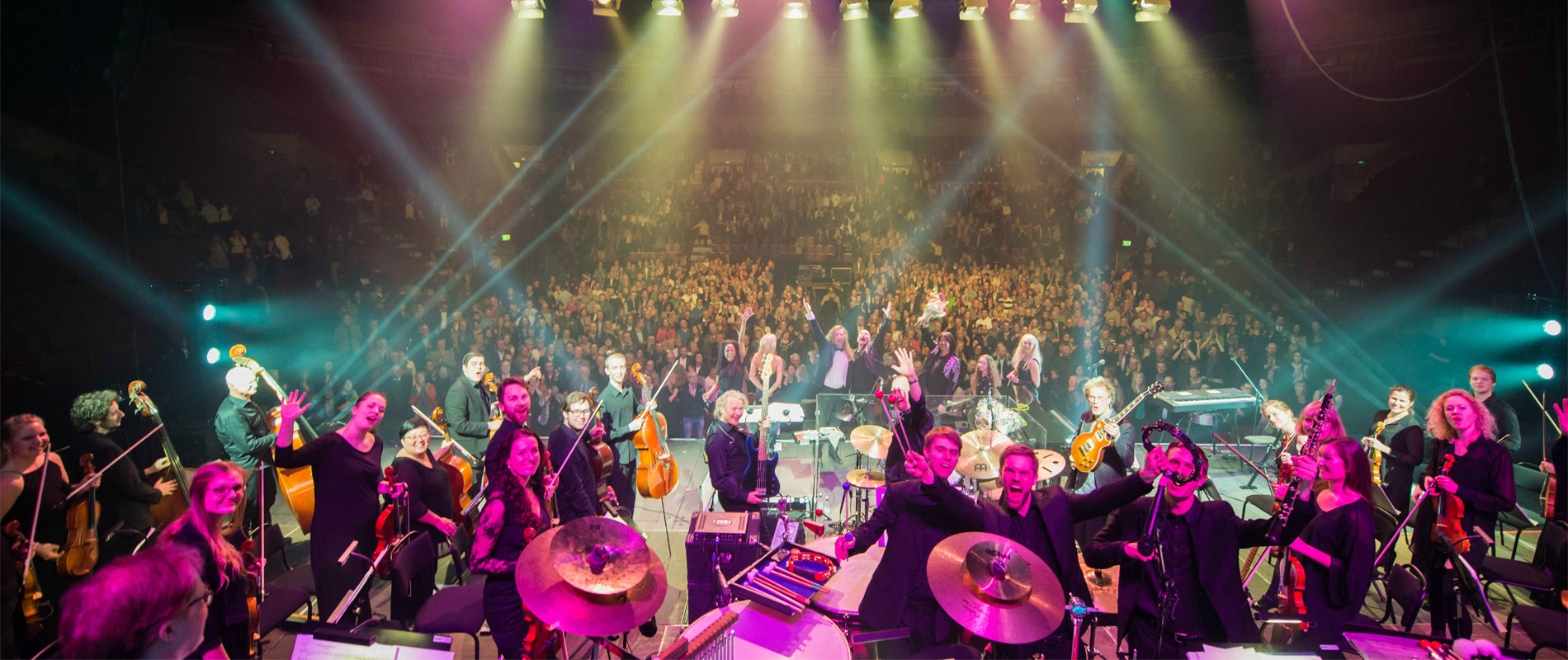 The orchestra has performed with a number of Sweden's greatest performing artists, many of them also internationally known, such as E-Type, Robert Wells, Agnes Carlson, Loreen and Peter Jöback. Internationally artists like Susan Boyle and Elena Paparitzuo have also performed with Sweden Symphony Orchestra.
The SSO has performed in several big concert halls in Sweden including Dalhalla, the Helsingborg Concert hall, Liseberg, Jönköping and Växjö concert hall, Bosiökloster castle and also for TV4 channel new year's celebration broadcast.
The orchestra's musicians are handpicked from mainly the western parts of Sweden. Many of them are young and upcoming with prestigious musical educations from Gothenburg, Tromsö, Malmö, Oslo, London and Helsinki. They all have one thing in common, their love for the music and passion for all music styles. This makes the orchestra unique in giving the audience elevating joy and entertainment. It is pure showmanship from the stage.
The SSO was established by percussionist and conductor Ulf Wadenbrandt. An important mentor is the arranger and composer Tommy Hanson, who's high quality music and arrangements has inspired Ulf Wadenbrandts musical direction and therefore also the direction of the orchestra.